After Dinner
Was performed at the Joan Sutherland Performing Arts Centre on the 3rd, 4th, 10th & 11th August 2006.
Wriiten by Andrew Bovell.
Directed by Jennifer Don
Stage Manager: Sharn Arcus
Lights & Sound: Stirling Gill
Stage Hand: Mitchell Rist
Set Design: David Hoey
Set Construction: David Hoey
GORDON: Andrew Broderick
DYMPIE: Annabel Blake
PAULA: Tanya Ginori
MONIKA: Amelia Kerr
STEPHEN: Greg Eccleston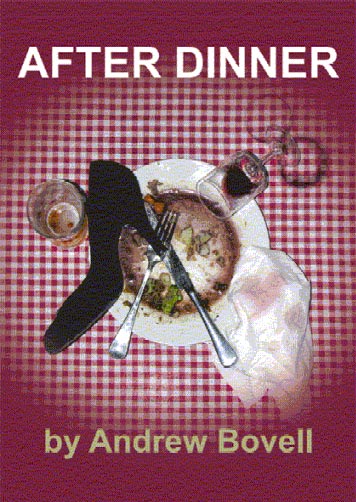 Poster design: Annabel Blake
Photos: John Baltaks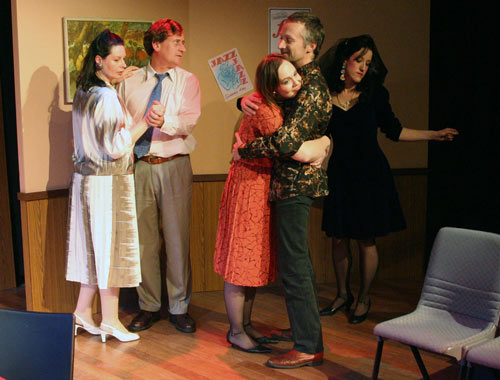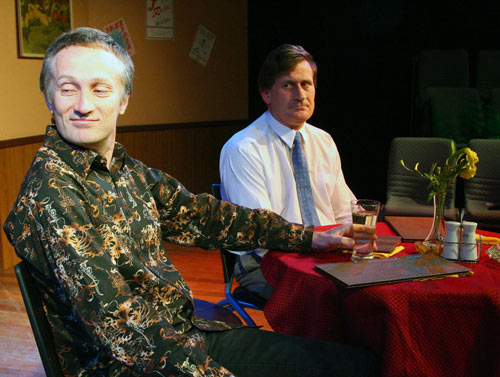 (from left) Greg Eccleston as Stephen, and Andrew Broderick as Gordon.