RUMPLESTILZKIN THE BIGGEST NAME IN FAIRYTALES!
Adapted by: Terry Hansen.
Was performed in the grounds of Penrith Regional Gallery and the Lewers Bequest from the 7th - 23rd January 2005.
Director: Mark Hudson.
Set design & construction: David Hoey.
Rumplestilzkin: Andrew Broderick
King Second the Third: Brett Jeffers
The Miller's Daughter: Catherine Lockley
Max the Miller: David Hoey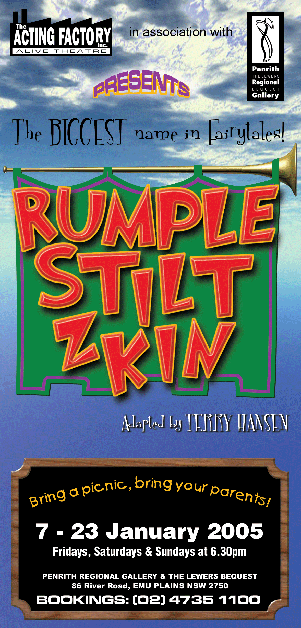 Graphic Design by David Hoey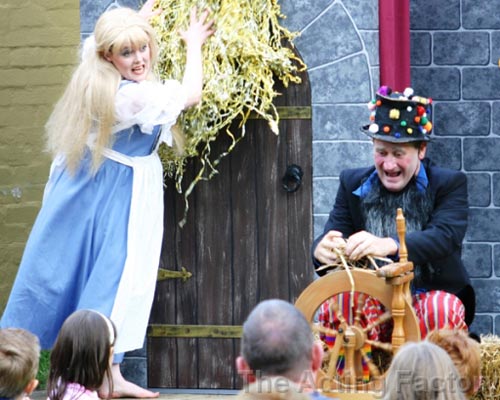 Catherine Lockley as Millers Daughter and Andrew Broderick as Rumplestilzkin.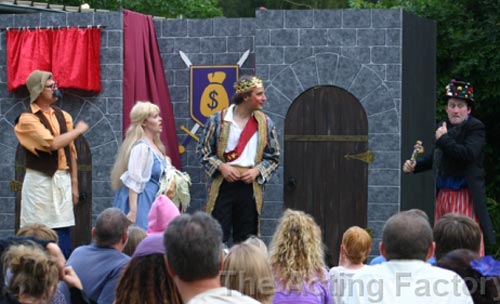 David Hoey as Max the Miller, Catherine Lockley as Millers Daughter, Brett Jeffers as King Second the Third and Andrew Broderick as Rumplestilzkin