WAKE UP BEAUTY!
Was performed at The Penrith Regional Gallery and the Lewers Bequest from 6th - 29th January 2006.
Adapted by Terry Hansen
Directed by Mark Hudson
Beauty: Laura Boon
Airy Fairy: Melissa Paris
Forest Fairy: Roslyn Hicks
Manly Fairy: Matthew Parriman
Rock Fairy: Andrew Silcock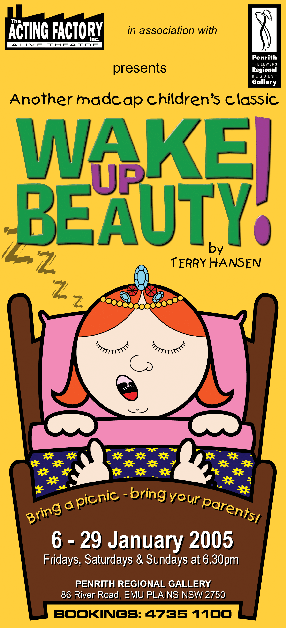 Graphic Design by David Hoey
Photos by David B. Fowler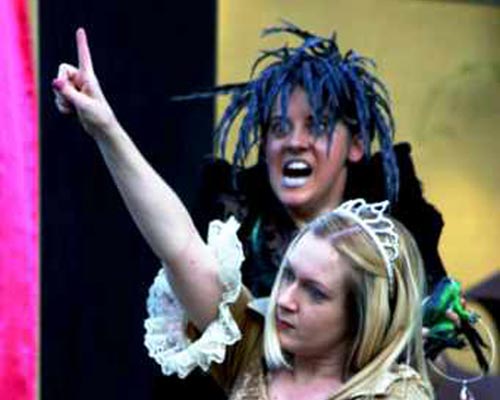 Laura Boon (foreground) as Beauty with Roslyn Hicks as Forest Fairy.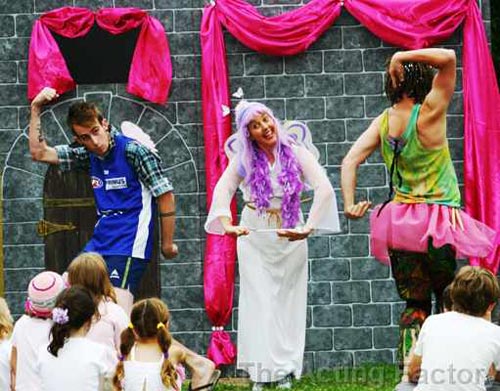 (from left) Matthew Perriman as Manly Fairy, Melissa Paris as Airy Fairy and Amdrew Silcock as Rock Fairy